Conveyancing
Taitz Law & Associates e-Conveyancing is an internet based solution which electronically streamlines the conveyancing process and improves the speed and efficiency of the whole process.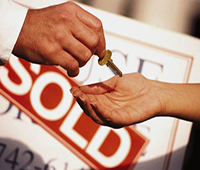 Normally :
We charge a competitive all up fee to buy or sell a house or unit.
We are available 7 days a week & after hours, by appointment.
We will provide a contract for the sale of your property within 24 hours.
Your 1st purchase contract will be reviewed for free.
We will assist in completion and lodgments of first home applications.
We will assist with your loan through our referral partners.
For off the plan, qualified or company title, additional fees apply.
We are committed to:
Responding quickly
Keeping costs down, with no hidden fees or charges
We can also act in relation to:
Applying for first home grants & exemptions
Providing powers of attorney
Refinances and mortgages
Witnessing of documents as justice of the peace
Deeds (of loan, of acknowledgement, of family arrangement etc)
Dubdivisions and land title registrations