Employment Law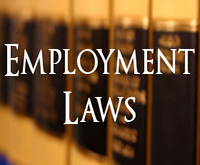 We act for corporates of all sizes from ASX 100 listed companies to start-ups and SMEs; financial institutions; government and public sector companies; and non-profit organisations. We also act as trusted adviser to a large number of high net worth individuals and senior executives in relation to their employment related needs. We are highly experienced in advising clients across the full spectrum of the employment relationship, from attracting and retaining the best people to effectively managing the termination of the employment relationship. Our clients can depend on us to deliver commercially relevant advice in a professional, cost effective and timely manner.
The services we provide include:preparing and negotiating all employment related agreements including executive and director contracts, consultancy agreements, retention agreements, and settlement agreements; advising on human resources processes and procedures in relation to recruitment, performance appraisals, performance management, transfer of business, corporate restructuring and redundancies; advising on termination of employment, including contractual and statutory obligations for notice and termination payments, and dismissal as a result of poor performance or misconduct; advising on issues of executive remuneration including remuneration structure, equity incentive arrangements, termination benefits, and related shareholder approval requirements;, investigations by the Fair Work Ombudsman and other regulatory bodies; developing and assisting in the implementation of internal policies and procedures; and assisting clients in informal resolution of workplace grievances and disputes.
We also represent clients in employment litigation matters in federal and state courts and tribunals, including claims in relation to breach of contract; unfair dismissal; general protections; restraint of trade; and protection of intellectual property and confidential information.